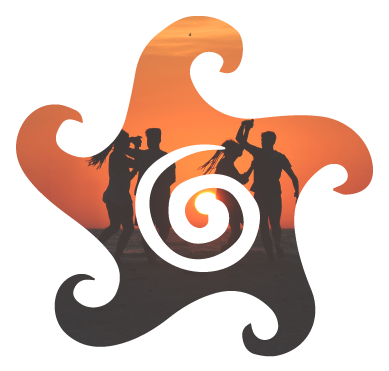 We invite our friends to journey back to January 2008 when Roger Clyne & The Peacemakers rocked an 8-day recording session seaside in Cholla Bay, Mexico.
The result would become Turbo Ocho, the band's fifth studio album that's become a timeless fan favorite. See it for yourself on a video that resides on the flipside of the CD; twenty-hour work days, song evolution, happy hours and all the behind the scenes band interaction that makes this band and this album a special one.
On the 9th day an impromptu festival was had at JJ's Cantina overlooking the ocean where seemingly endless song sets meet stunning sunsets. An online invitation to their loyal fan base north of the border created an intimate and unforgettable debut of Turbo Ocho. No one knew it at the time but history was set in motion.
Roger Clyne and The Peacemakers would return every year for an annual weekend concert dubbed January Jam. The tenth anniversary was celebrated last year. The event is now a 3-day fiesta featuring RCPM, a handful of other special bands, charity golf tournaments, and good times for all. For information on this year's tournaments, click here!
Whether you're new or a seasoned fan, get your amigos together for an unforgettable party over the MLK weekend this January.